IMPROVING LONG TERM FITNESS FOR CHILDREN
Expert Gym Equipment Suppliers
At Be Active Gyms, we ensure that our customers have our full attention. When you call our Northampton team, we'll be able to talk to you about our supply of children's fitness products, our installation process, and the technical information for each piece of equipment.
That's because we know that safety standards come first. We believe in ensuring that our clients and the end users fully understand the equipment's uses, functions and weight loads, to ensure proper use. Every piece of equipment is labelled for this explicit purpose.
Furthermore, we prevent crushing, catching, or squeezing with a safety stop system. Playground and gym accidents are all too frequent with misuse. With the proper safety systems, you can reduce mishaps in your community.
Speak with our team of professionals to get a quote on your next outdoor gym equipment installation. Look at our equipment bundles! We can help you create a more healthy community today in Northampton, and further afield.
Why Choose Us?
02
Safe Equipment
With safety stop systems, we ensure that there are no shearing or crushing points that can easily harm small hands. That way, we can help you avoid playground accidents both large and small. Furthermore, we try to ensure proper use of each piece of equipment with the correct labelling so parents and teachers can maintain safety.
03
Approachable Team
Speak to a team that looks forward to hearing from you. Our team can talk you through the muscle groups and appropriate activities for school children that each piece of equipment targets. Moreover, we believe in offering appropriate aftercare for our installations. If you need more information, get in touch with our team.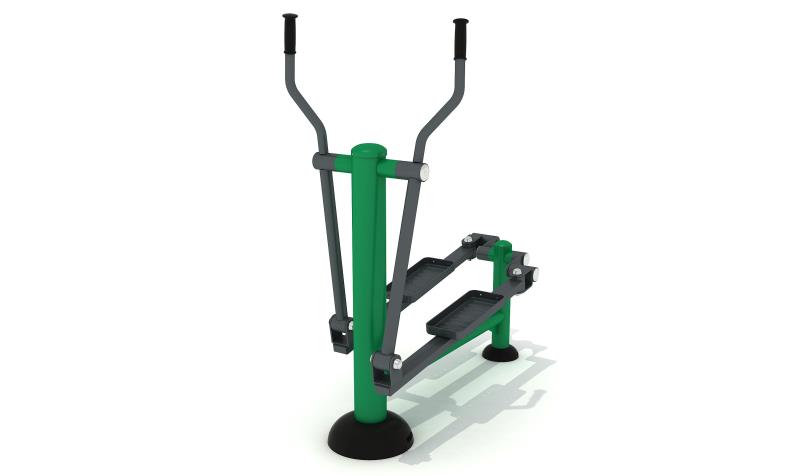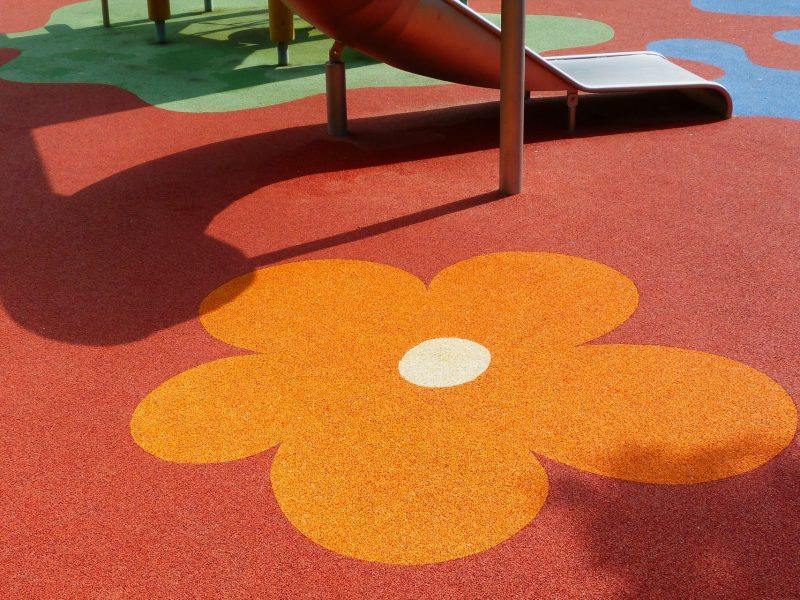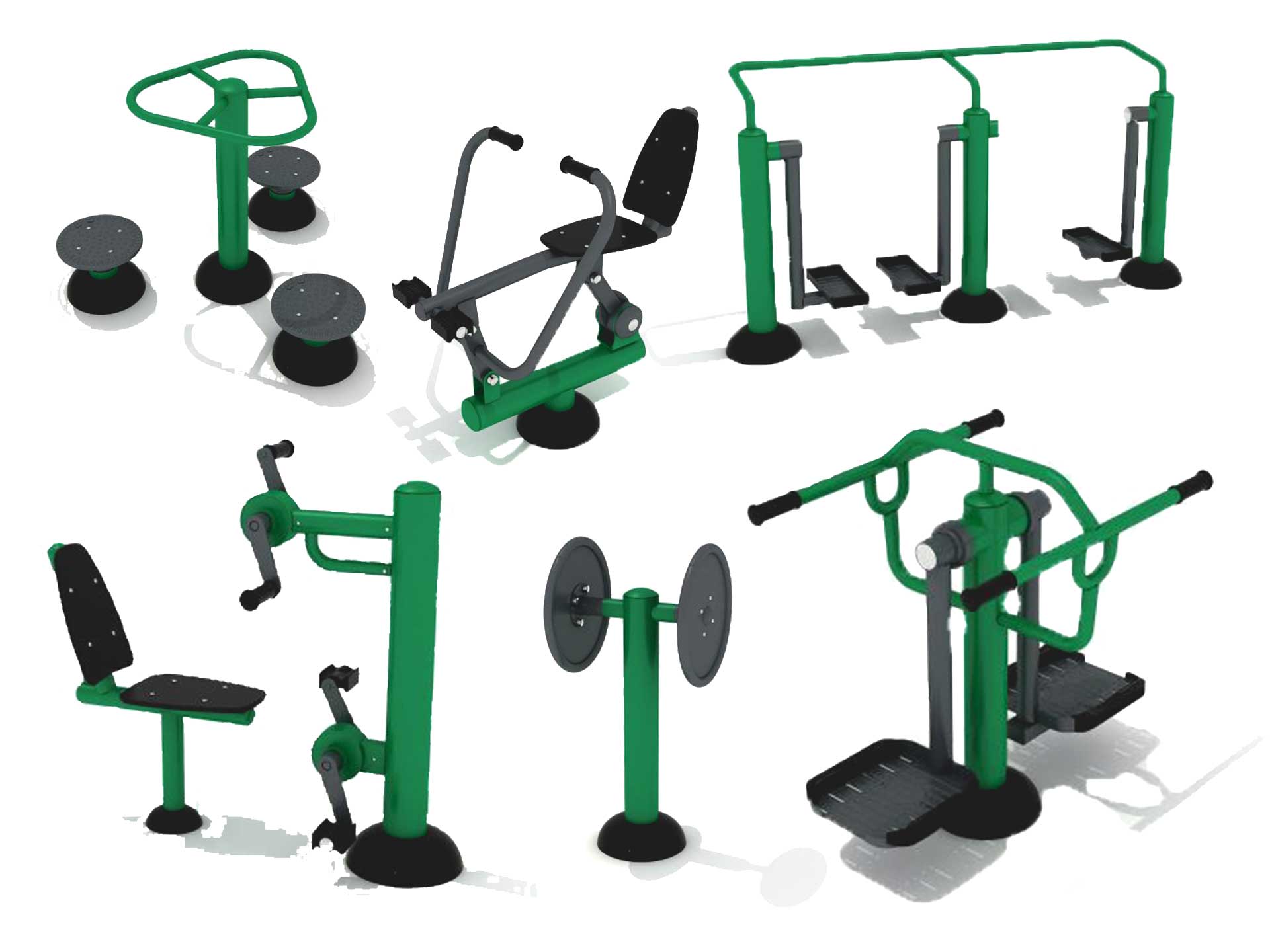 Gym Equipment
Gym Flooring
Packages
Outdoor Gym Equipment
Help schools and parks in your area create health regimens for children when you choose outdoor gym equipment. We can create engaging spaces that help meet and exceed government standards for physical fitness. If you need to find equipment for specific muscle groups, you can always speak with our team. Finally, our equipment always lists weights and measurements for health and safety. Find our products for children's outdoor gym equipment.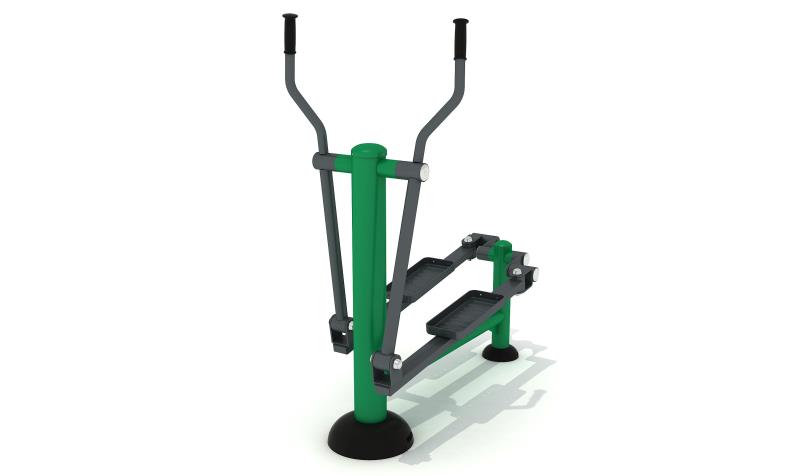 Sky Walker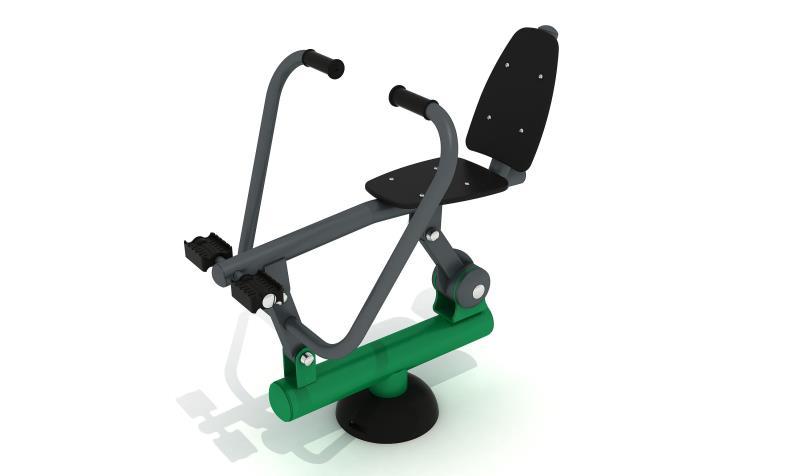 Rower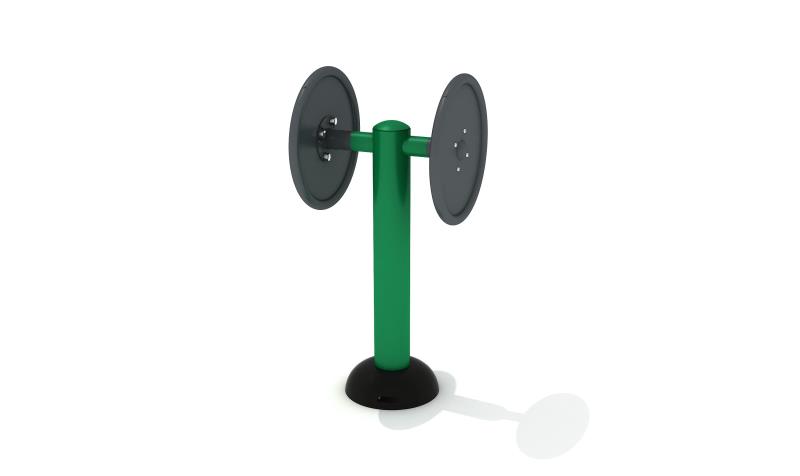 Double Strength Challenger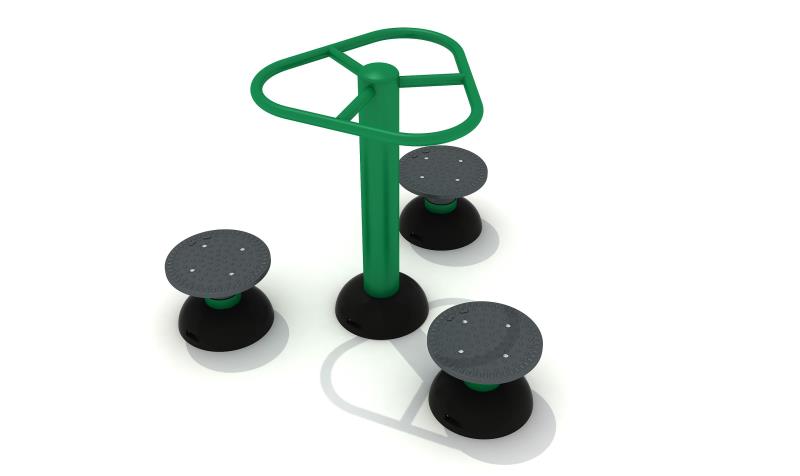 Waist Twister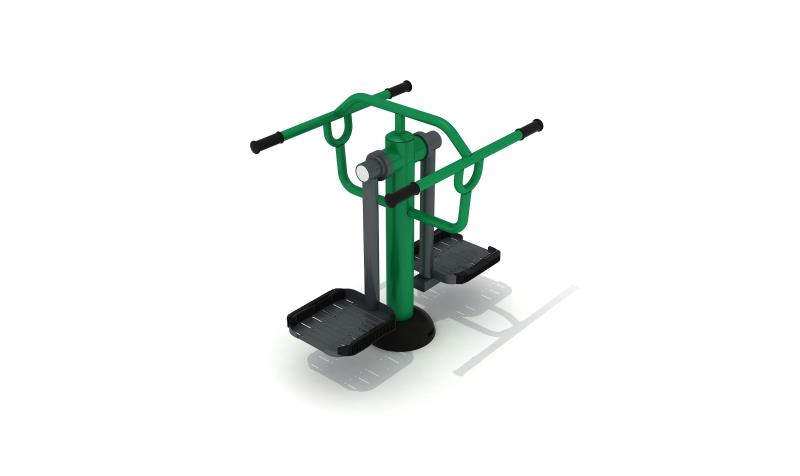 Double Slalom Skier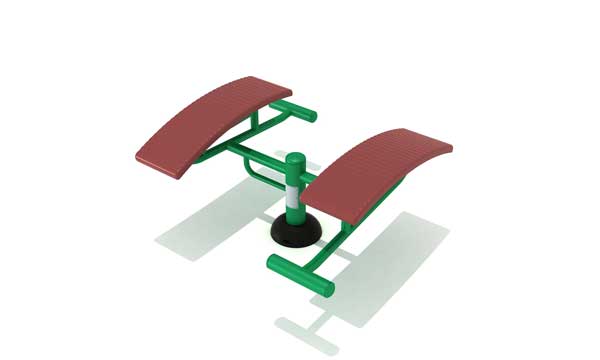 Double Sit-Up Bench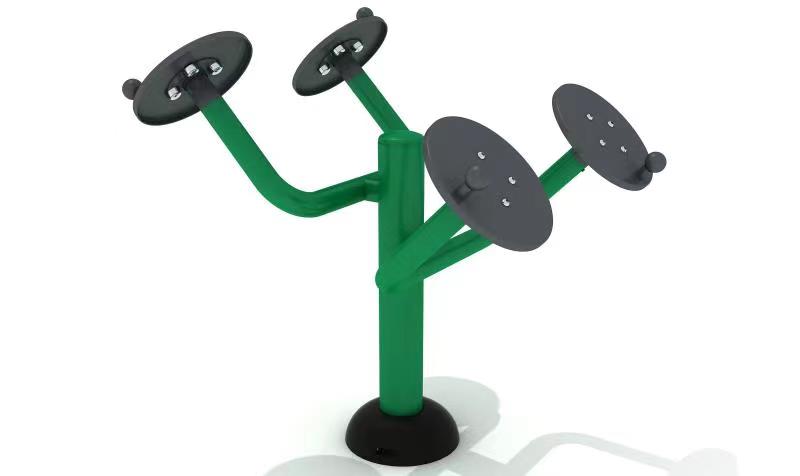 Tai Chi Discs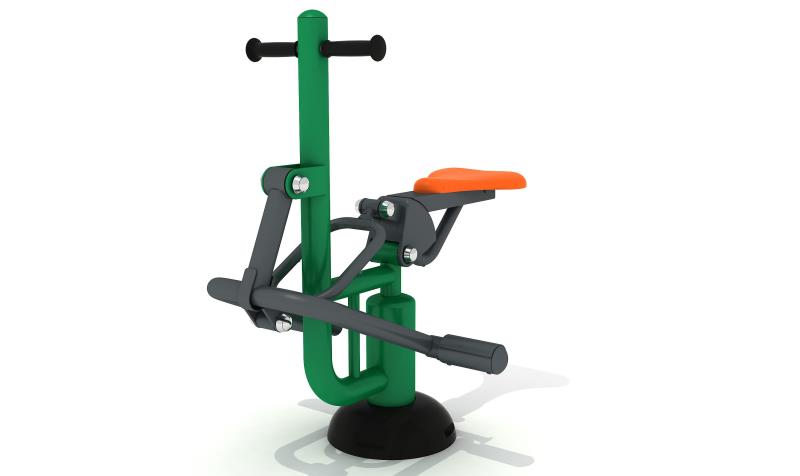 Horse Rider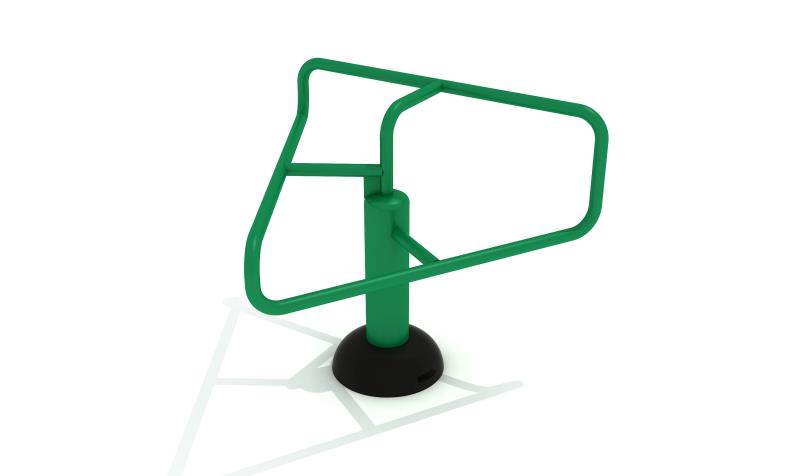 Leg Stretch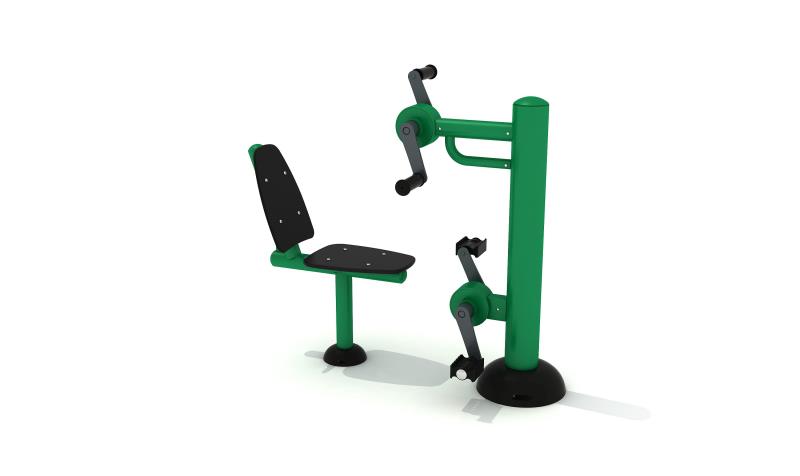 Arm and Pedal Bike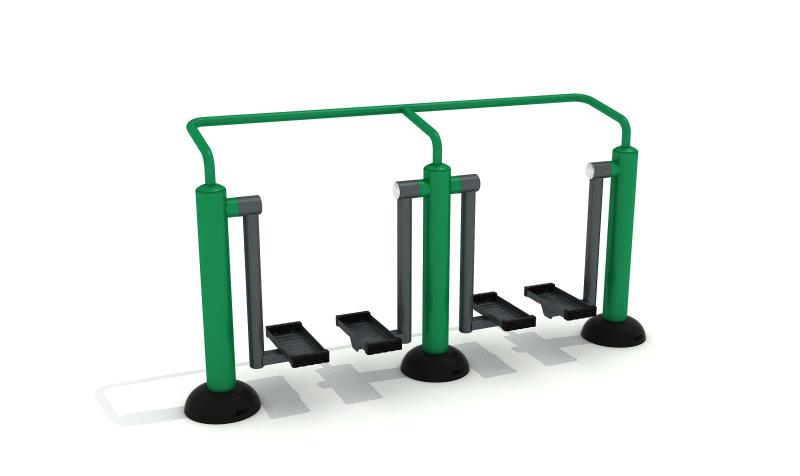 Double Health Walker
Outdoor Gym Flooring
Now, we can offer you different types of gym flooring to install along with your outdoor fitness equipment. If you're looking for soft or hard play areas, speak with our team so that we can help you. With wetpour rubber, we can create playful and imaginative designs. We also offer polymeric MUGA, which is perfect for creating sports pitches. Our team can help you create an exciting outdoor area for children of all ages.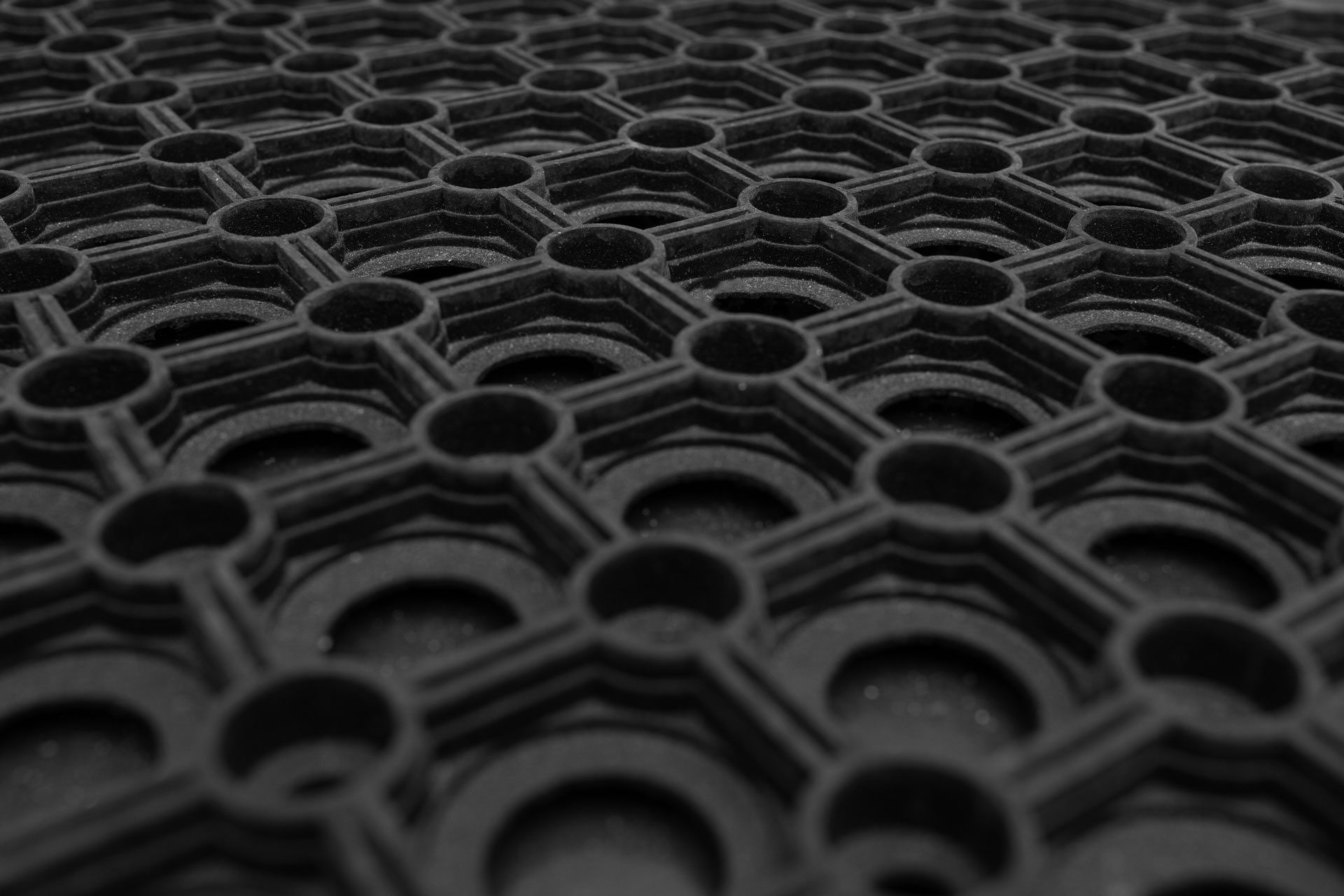 Rubber Matting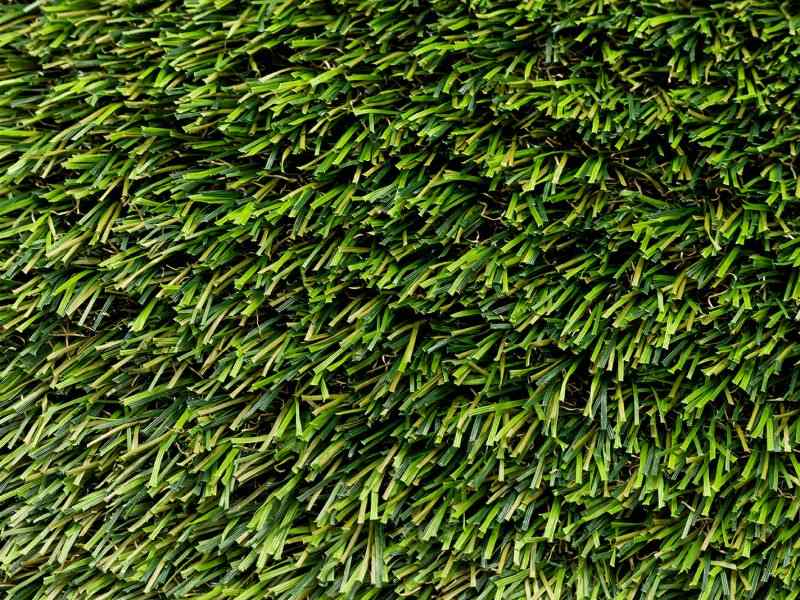 Artificial Grass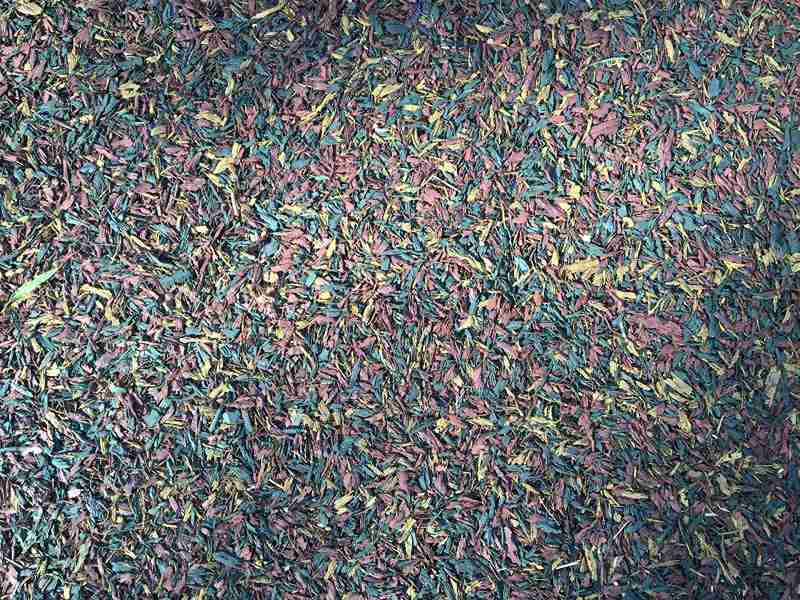 Rubber Mulch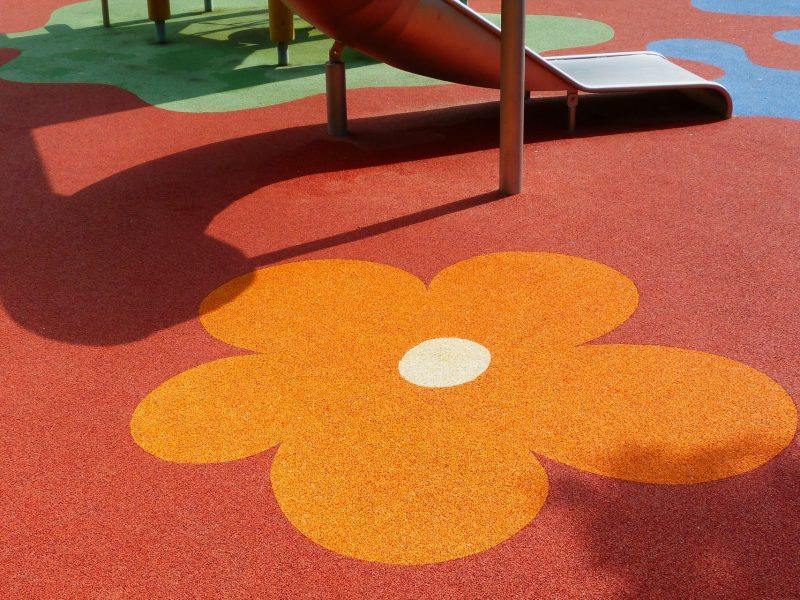 Wetpour Safety Surfacing
Our Bundle Deals
Check out our unique bundles! Now, Be Active Gyms can offer you equipment bundles suited to your standards. Save money by choosing one of these bundles that include our installation fee. Improve your community's health today.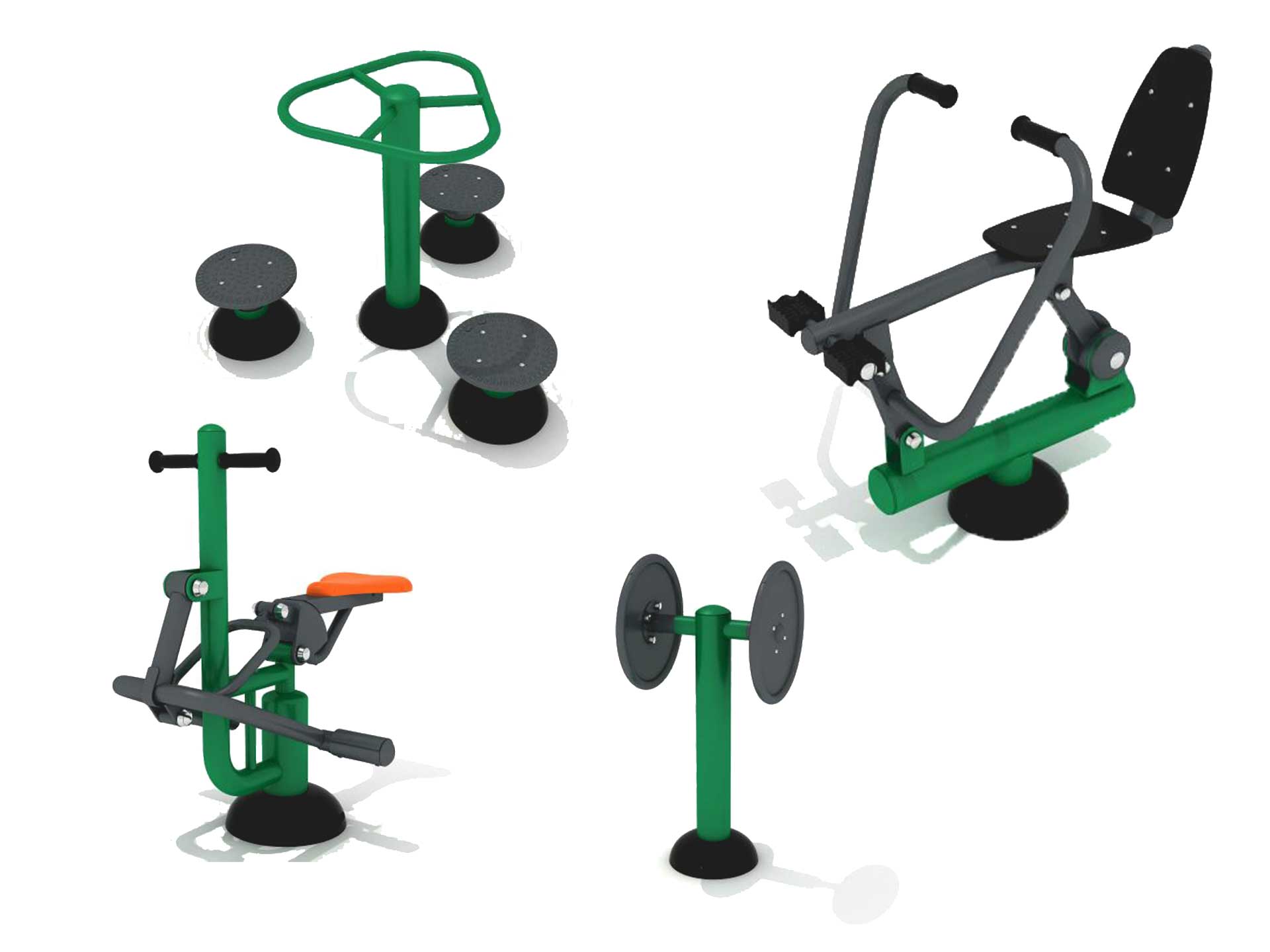 Strength Bundle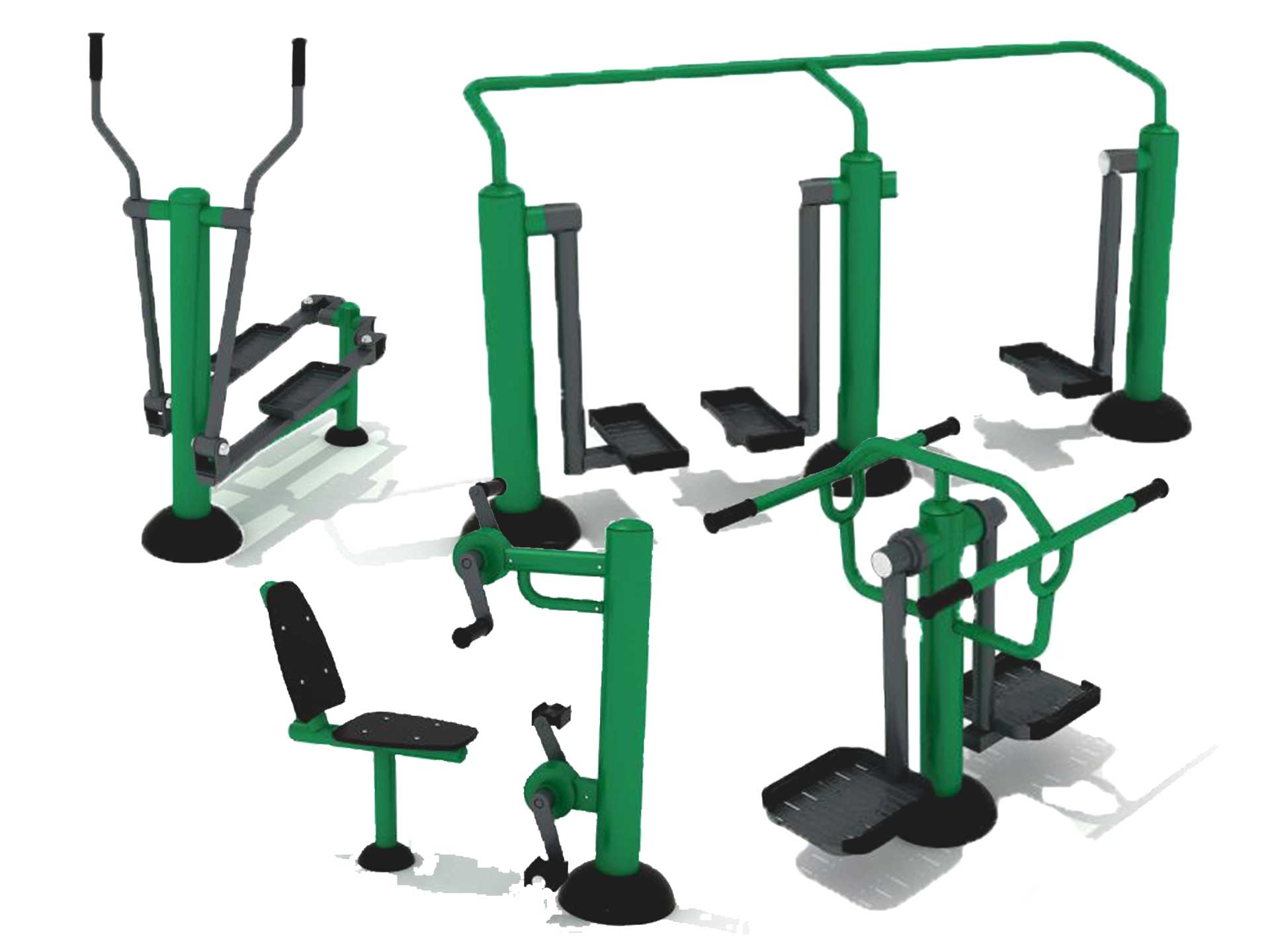 Cardio Bundle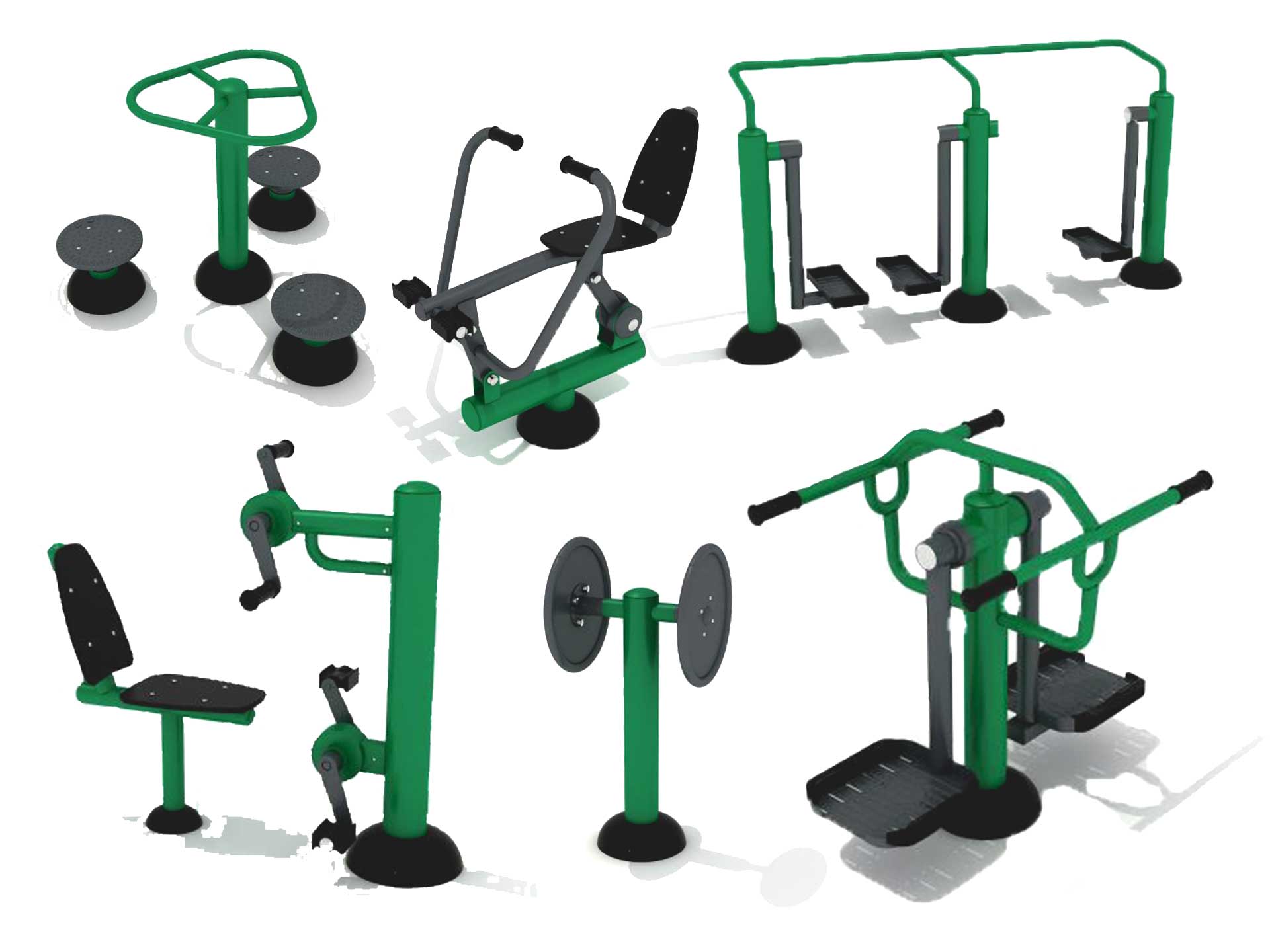 Health and Wellbeing Bundle
Need Help?
Contact Us
Get in touch with our team today about finding more information on outdoor gym equipment and how we can help you raise the fitness standards in your community.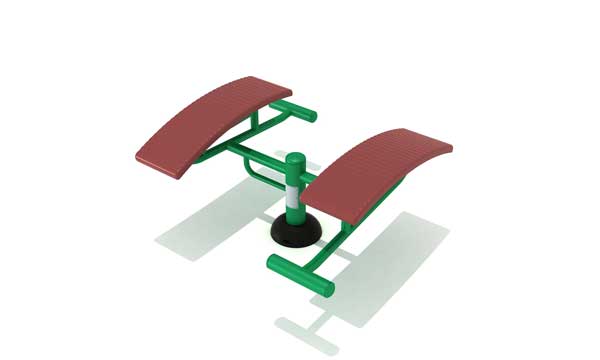 60 Minutes of Activity
Our outdoor gym equipment can help improve the physical education for schools. The benefits of fitness for school age children have been noted in studies by Sport England. With just 60 minutes of activity a day, improved fitness can help prevent and manage medical conditions, including reducing stress, anxiety and depression.
Plus, the mental health benefits cannot be overstated. According to Sport England, regular activity can help contribute to happiness and improved self esteem.
There are also other surprising benefits like: positively impacting employment opportunities and helping students develop social skills like increased perseverance. Call our Northampton team at 0333 121 1121. With outdoor gym equipment, you can help students succeed.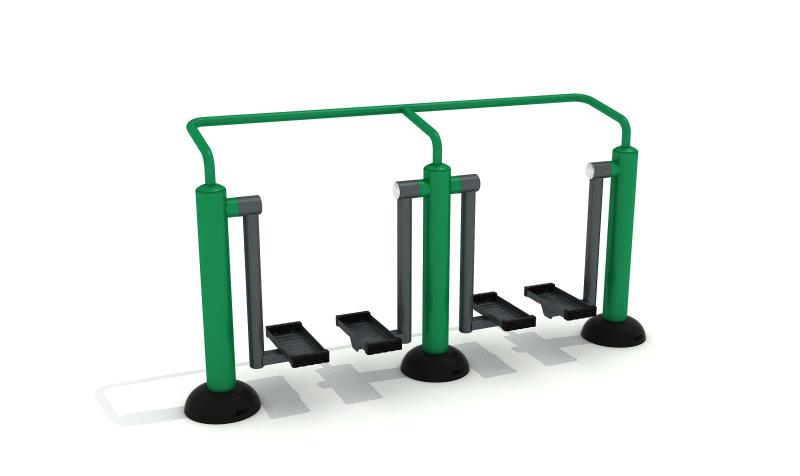 Outdoor Fitness Bundles
Schools and local councils looking to create new playgrounds with healthy habits can trust us. We offer full body workouts for children, and with our bundles you can focus on essential aspects of children's health.
Choose between our Strength, Cardio or Health and Wellbeing Bundles. With our Strength bundle, you can challenge children to compete against each other, test their mettle and improve their strength performance.
The Cardio Bundle includes our Double Health Walker and Sky Walker, which will get the blood pumping in no time. Help lower cholesterol and blood pressure levels with this package deal.
On the other hand, you can choose our final Health and Wellbeing bundle, which includes six pieces of equipment and two bonus pieces for FREE! Get in touch with our team today to speak about the savings you can get when installing Be Active Gyms.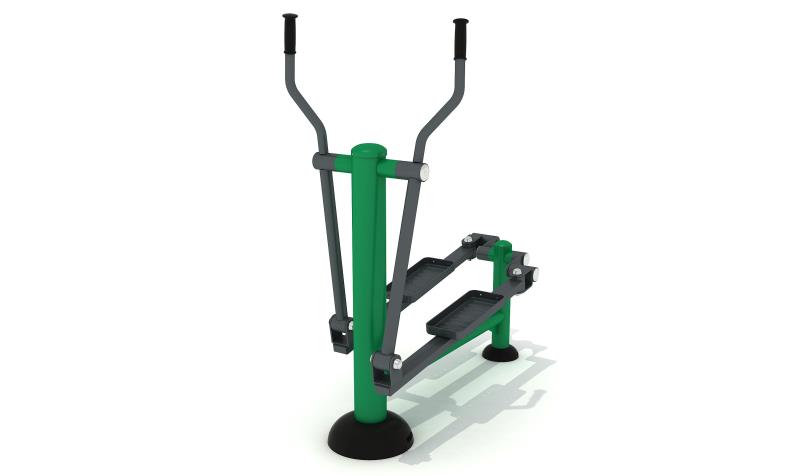 Outdoor Gym Equipment Installations
We believe in creating stronger and healthier communities together. That's easy when our communities invest in children's outdoor fitness centres. With outdoor gym equipment, children can exercise specific muscle groups, creating stronger habits for fitness later down the line.
Look through our products to find the equipment that suits your needs. Are you looking for a competitive and fun tool to get children engaged in strength building? Look at our Double Strength Challenger. Want to show children how to use their imaginations while exercising? Try our Rower or our Horse Rider.
You can always speak with our Northampton team about which equipment exercises the muscle groups you're looking for. We can help you create a total health regimen for the recommended thirty minutes of activity a day while providing fun and entertainment.
Got Questions?
FAQs
There are a number of reasons to choose outdoor gym equipment, and especially to choose Be Active Gyms. Read through some of our frequently asked questions to find out more about fitness equipment. Call our team on 0333121 1121 if you have more questions that you don't see answered here.
What is the best gym equipment for kids?
Speak with our team if you are looking for specific outdoor gym equipment, or take a look at our products. We can confidently show you which products exercise which muscle groups.
What are the benefits of gym equipment for primary schools?
Do your children's outdoor gyms include delivery and installation?
What if I want multiple pieces of equipment?